River Journeys - $600.00
River journeys are the most ultimate way to experience true wilderness. Makingtrax is affiliated with a number of rafting operations throughout New Zealand that can offer some of the greatest rafting journeys on the planet. Depending on your requirements and abilities, Makingtrax can facilitate river trips of all levels/grades ranging from single-day to week-long river expeditions and everything in between. We have all the adaptive equipment to make it possible for any ability to experience wilderness. Price mentioned is starting price for overnight wilderness trip (per person) Summer only.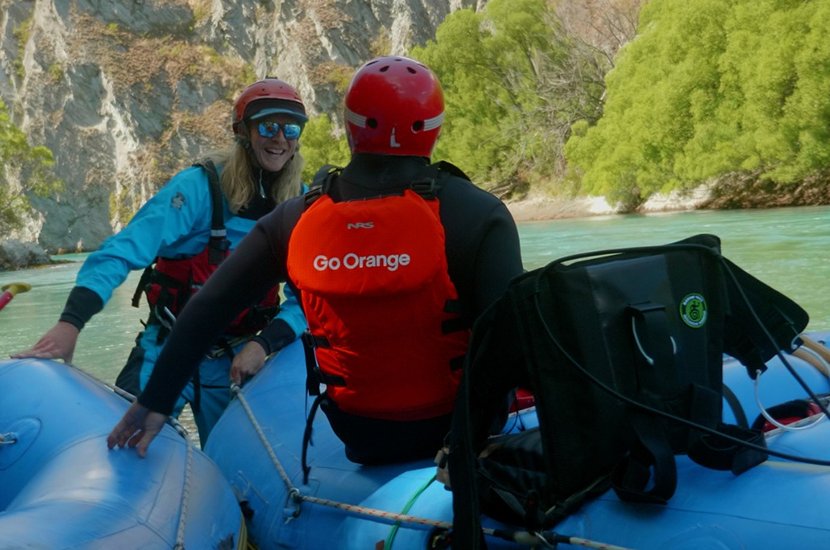 Adaptive Information
To experience any river journey safety and comfort is of upmost importance. Depending on your ability and needs our adaptive advisor will liaise with both you the client and your rafting outfitter to provide the most appropriate trip possible. Makingtrax will provide adaptive support seat and advises the trip leader of the technical issues you may face on your journey. Other potential requirements on and off the river your advisor assists with may include
correct procedures - harness abrasion, releasable harness safety, transfers and assistance required
temperature regulation - appropriate on river kit, drysuit may be required/time of year and weather prediction
appropriate grade/water temperature/river flow - in relation to safety
access logistics and transportation - to and from the river/access to the river including camp
overnight equipment required - easy access tent, toilet tent and commode, comfortable bedroll (pressure area) any other requirement
First contact will be with your adaptive advisor and river guru Jezza Williams. Prices mentioned are per person, a starting at price and subject to change. Minimum client numbers, age limits and weight limits apply. Any river journey grade 4 or above requires full function of upper limbs and strong swimming ability
Possible Journeys
Clarence River; grade 2/3, 6 days - 4 days lower section with helicopter access
Mauria River: grade 2, overnight
Upper Grey; grade 3, overnight
Waiau River; grade 2/3, overnight (snow feed) - upper section grade 3/4, 3 days
Buller River; grade 3/4, overnight
For more adventurous river journeys including helicopter access please contact Makingtrax.